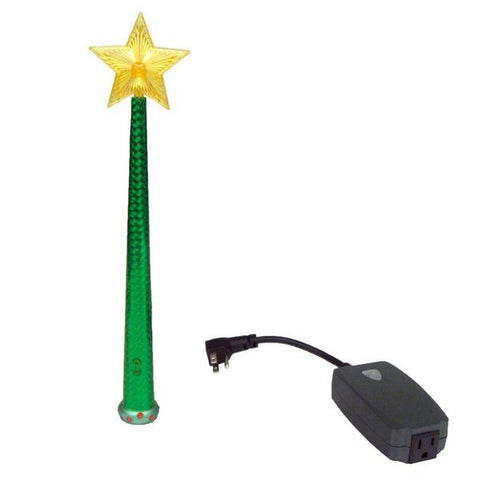 Green Magic Light Wand
Sorry we are sold out for this season!
The Magic Light Wand is a whimsical and fun interactive way to turn on your holiday lights. No longer will you flip a switch behind the tree, or press an awkward floor button, or search for a tiny remote - Now you have the Magic Light Wand with light and sound!